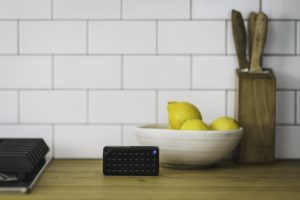 In the present times, Bluetooth speakers  are considered to be one of the brilliant innovations when it comes to wireless devices. Being able to listen to music while cleaning your house without the hassle of bringing your phone always with you is one of the many advantages of Bluetooth speakers. In addition to that, it even lets you share files such as songs with your friends while maintaining its high quality sound. According to the developers of wireless devices, they are still working on a lot of things right now and we are yet to experience the best from it.
In this article, we will be talking about Bluetooth speakers. Such devices are able to work properly as long as the speaker and the electronic device are at most 20 feet away from each other. If you are planning to buy the latest Bluetooth speaker in the market, it is best to read reviews at https://www.youreviewit.com/ prior to purchasing one.
Bluetooth speakers require very low power. Hence, you will be able to use it for many hours after getting it fully charged. There are also speakers that do not need power adapter because it requires AA batteries.
The most common advantage of Bluetooth speaker is that it is portable. A lot of people use headphones and earphones that are not wireless and it s kind of uncomfortable since you have to bring your device with you to continue listening to music. Since Bluetooth speakers are wireless, you need not to deal with cables and wires every time you have to use it.
There is no installation needed to be able to use the speaker. You just have to connect the two devices with each other which is a very simple step. This makes the device ideal for outdoor use because it is easy to set up and you only need the Bluetooth speaker and a device where the music will come from.
Bluetooth speakers will work best on cellphones. This is not a problem since almost all cellphones are equipped with music players so you can easily listen to music anytime.