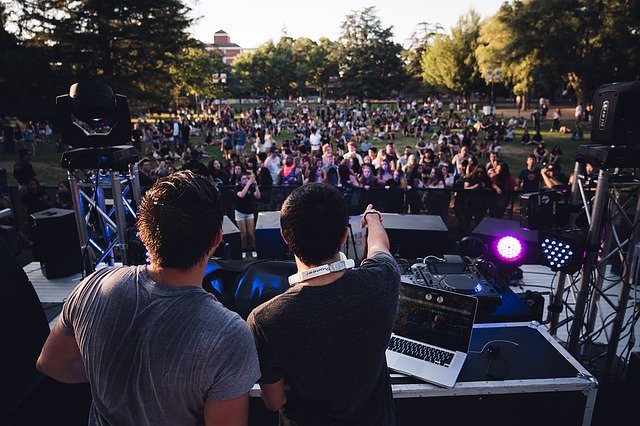 Music Business Coaching is becoming increasingly popular as more musicians seek to expand their knowledge of the music industry. A music business coach is someone who provides guidance and support to musicians on how to succeed in the music industry. They are also known as a corporate coach or executive coach in the corporate world. The best corporate coach can help with career advice, marketing strategies, networking, and much more. Music business coaches are experienced professionals who have worked in the music industry for many years, so they know firsthand what it takes to succeed. Let's explore the benefits of working with a professional music business coach.
Understanding the Music Business Landscape
Developing a Strategic Roadmap
The music industry is multifaceted, encompassing various sectors such as recording, publishing, marketing, and live performances. A professional music business coach understands these intricacies and can guide aspiring musicians in developing a strategic roadmap tailored to their goals. They help artists identify their unique strengths and areas for improvement, enabling them to make informed decisions about their career paths.
Industry Insight and Networking Opportunities
One of the most valuable benefits of working with a music business coach is gaining access to their industry insights and extensive network. These professionals have often spent years building connections with key players in the music industry, including record label executives, talent agents, producers, and promoters. By leveraging these connections, music business coaches can open doors for their clients, providing them with opportunities to showcase their talent, collaborate with established artists, and secure important industry contacts.
Developing Artistic Growth and Professional Skills
Enhancing Musical Skills and Performance
While musical talent forms the foundation of a successful music career, honing one's craft is a continuous process. A professional music business coach can offer valuable guidance on improving musical skills, such as composition, arrangement, and vocal techniques. By providing constructive feedback, they help musicians refine their performances and reach new levels of artistic excellence.
Developing Entrepreneurial Skills
Beyond artistic talent, musicians need entrepreneurial skills to thrive in the music industry. A music business coach can assist artists in developing essential business skills, including marketing, branding, and financial management. They help musicians understand the importance of building a strong personal brand, creating effective promotional strategies, and managing their finances to sustain a profitable music career.
Personal and Professional Development
Music business coaches not only focus on the musical and business aspects but also place emphasis on personal and professional development. They assist artists in setting realistic goals, building confidence, and overcoming challenges. Through tailored coaching sessions, musicians can enhance their interpersonal skills, stage presence, and overall performance abilities, enabling them to connect deeply with their audience and leave a lasting impression.
Navigating the Music Industry Landscape
Strategic Career Planning
A professional music business coach helps musicians develop long-term strategic plans for their careers. They analyze market trends, identify emerging opportunities, and guide artists in making informed decisions about record deals, publishing contracts, and live performances. With their expertise, musicians can navigate the ever-evolving music industry landscape and seize promising opportunities while avoiding potential pitfalls.
Effective Marketing and Promotion
In this digital age, effective marketing and promotion are crucial for musicians to gain visibility and reach their target audience. A music business coach can provide valuable insights on building an online presence, utilizing social media platforms, and creating engaging content. They assist artists in crafting compelling press releases, organizing successful album launches, and implementing innovative marketing strategies, thereby increasing their chances of success in an increasingly competitive industry.
READ ALSO: The Role of Music in Heavy Equipment Hauling and Transportation Operations
Conclusion
Working with a professional music business coach can be a game-changer for aspiring musicians and established artists alike. From developing a strategic roadmap to navigating the complexities of the music business, a music business coach acts as a mentor and advisor, helping artists make informed decisions and seize opportunities for growth. They offer industry insights, networking connections, and a wealth of knowledge that can be instrumental in advancing a musician's career.